­Internet domain name – secondary or primary market? Pros and cons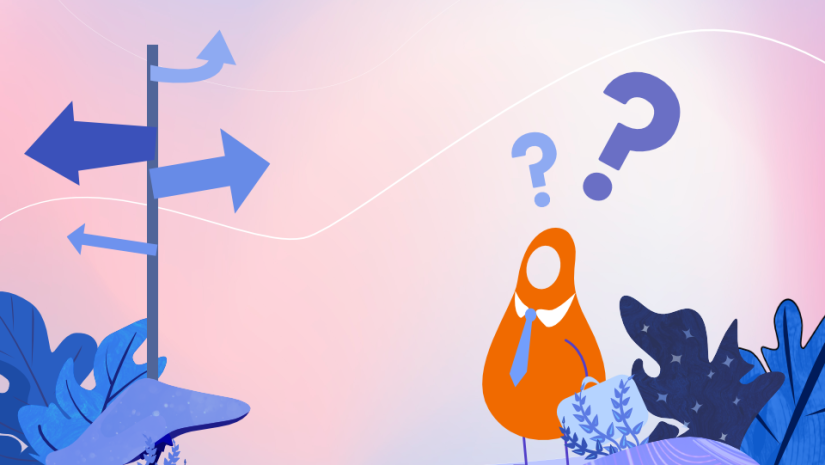 Buying a domain is similar to buying an apartment – it's often a long-term investment and you can buy it from the secondary or primary market. However, in the case of the secondary market, you're not always sure what state the apartment will be in when you "move-in". Moreover, the domain purchase prices are the opposite of apartment prices. This means that you're able to buy a domain from the primary market cheaper. In the case of apartments, the prices are usually the other way around and you can buy a secondary market apartment for less money.
How does it all work in practice? What are the advantages and disadvantages of secondary and primary market domains? Which option will be good for your business and what to consider when buying a domain? You will find the answers to these questions in this article.
Internet domain from the secondary and primary market – basic differences
The domain name is the unique text you choose at the time of registration. Often, this name is related to the company's activity, the name of the future domain subscriber, personal brand or the subscriber's interests.
An Internet domain can be purchased from two different sources: from the secondary market and the primary market. The first is a sales channel where domains registered by third parties are made available to buyers. A resale can be caused by various factors, but most often it's due to financial reasons. This is because the process has become a popular way of earning money and you don't need to open an account on auction sites to publicly advertise your offer. You just need to buy a domain, use the domain DNS-hosting option, complete a contact form and include the information that the domain is available for purchase. This solution is used by many LetsDomains.com clients.
A domain on the primary market, on the other hand, is publicly available for registration and you can become its first "founder". Such domains can be registered at LetsDomains.com.
Regardless of which domain variant you choose, you need to be aware that you'll only be its subscriber, not its owner. This means that you'll be able to use it as long as you remember to renew it.
Advantages and disadvantages of secondary market domains
From year to year, more and more people are interested in investing in domains on the primary market and, as a consequence, the number of domains offered on the secondary market is constantly growing.
The sale of such domains usually takes place through domain parking or via dedicated exchanges and auction sites. In the latter case, before choosing a portal, it's worth considering not only the price but also whether the entity is trustworthy and if it guarantees the necessary legal procedures.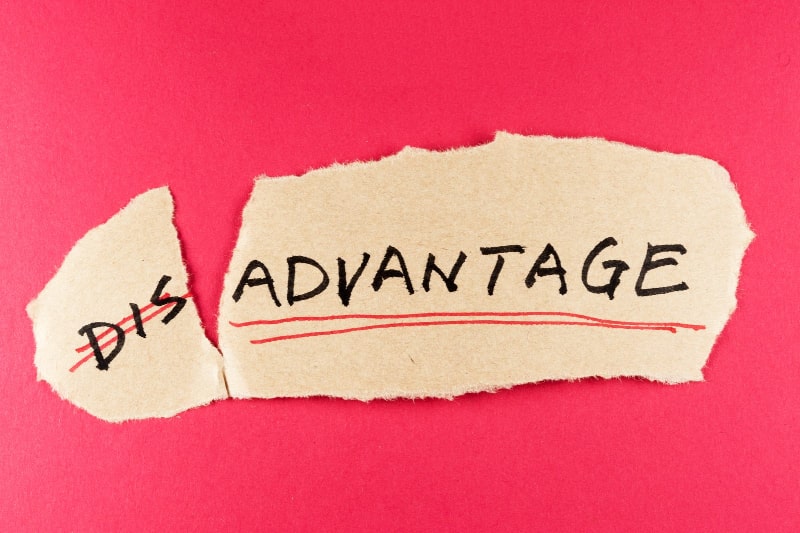 Advantages of a secondary market domain:
Undeniably, the greatest advantage of secondary market domains is that they can provide a solid SEO (Search Engine Optimization) foundation, also known as positioning. It's a process that aims to achieve the best possible website ranking in organic (free) search results for specific keywords.
Imagine that the popular domain ebay.com is suddenly put up for sale. It's obvious that its future owner will secure a high starting position only because the domain is recognizable and has developed a position on the market. Even if the domain is used to point to a website focused on a completely different subject, many people will continue using this URL for some time in order to visit the eBay portal. This way makes it easier and faster to build the base of future recipients.
It's also obvious that a website like eBay would not only sell the domain but the entire business related to it. The historical sale of the popular domain play.pl is another interesting example. Apart from taking over the reputation gained by a computer store website, it also involved rebranding and changing the name to a shorter one. Before the sale, the Play website was available at playmobile.pl. It's estimated that it was also the largest sale of a domain from the secondary market in history, amounting to approximately 2 million PLN.
Choosing an aftermarket domain may often seem like the only solution if, for example, your company's unique name is already reserved and you haven't trademarked it.
Choosing aftermarket domains can be beneficial if you'd like to use them to host satellite sites and finding a name with an alternate extension turned out to be impossible. Satellite sites orbit the home site and are closely related to it. For example, if you have an e-shop with car accessories and it includes the paints category, then the satellite website will be entirely devoted to this subject. This solution affects SEO and aims to increase traffic and redirect it to the main page.
Disadvantages of a secondary market domain:
When deciding on a domain from the secondary market, you often need to spend a lot of time finding a valuable name, meaning one that has a simple structure, like dogs.com, renovations.com, and one that's already well-positioned. When choosing a domain from the primary market, when entering the simple domain name, the system conveniently and automatically tells you which extensions are taken and which ones are free. Moreover, the domain you're dreaming of may not be available for purchase immediately. Often many visible offers are simply lingering there because they're not very valuable and no one wants to purchase them.
When you buy a domain from the secondary market, it's easy to "step on a mine". This means that you can harm your website in terms of SEO, rather than boost it. It's related to the bad history of the domain and the poor quality of links that lead to it. For example, the previous sites could have contained problematic, even illegal content, or content that stands in competition to the industry you represent. It would certainly make it harder to promote the website online.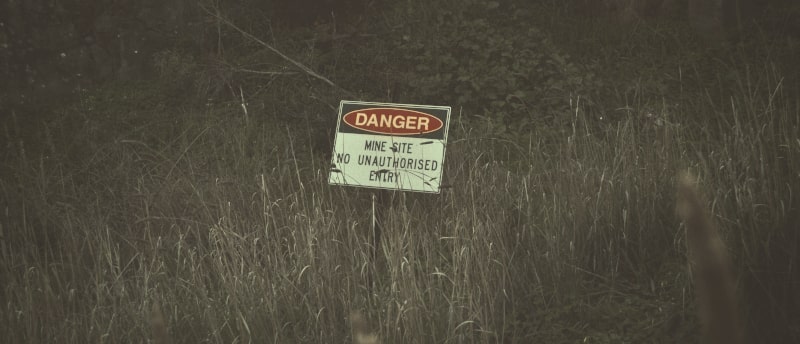 Fortunately, it is possible to partially check the domain thanks to the digital archive called "Wayback Machine". You can find it at http://archive.org/web/
In addition, the domain may be included on an e-mail blacklist. This means that sending messages using it will turn out to be very difficult. You can check the quality of the domain in this respect at: https://blacklistalert.org/. The last factor, which often proves quite time-consuming for a third party (who is not yet the domain subscriber), is checking whether other malicious domains are not redirected to our domain of interest, for example, ones dealing with spam. Such redirects will "transfer" their negative reputation to the purchased website, thus lowering its visibility in search engines. In this case, the best solution to avoid being disappointed would be to obtain full analytical reports from the seller, for example, the data from Google Analytics. However, due to the fact that this is an optional procedure, sometimes you won't be able to receive the relevant reports. You can check the profile of links leading to a given domain by yourself, for example using the Ahrefs tool.
In addition to the fact that there are relatively few valuable domains on the secondary market, if they finally pop up, they're quite expensive. We're talking about thousands of dollars or more. A bit of trivia: the most expensive domain in history was sex.com, which sold for 13 million dollars.
If you're counting on additional traffic due to the fact that the site was well-positioned in the past, there's one aspect to consider. The visitors of the website that doesn't exist anymore simply stop trying to access it as time goes by because they learn that the previous website is no longer available. As a consequence, they are unlikely to return, especially if the website has been unavailable for several years. In addition, Google quickly forgets about inactive pages where nothing is happening.
It's hard to independently verify the authenticity of indicators available on domain marketplace websites, showing the viability of a given domain, such as the domain traffic. This is because you, being the recipient, don't have access to internal domain statistics. You can only access the data a given website or marketplace provides about your website. Such statistics don't always have to correspond to reality. They can be partially verified, for example using the test version of SEMRUSH, an advanced website SEO audit tool.
If you want to bid in domain auctions on the marketplace, sometimes you have to be prepared for extra bureaucracy. Sometimes additional verification will be necessary, for example, you'll need to verify your account by paying 1 USD.
Local marketplaces usually offer domains with local extensions. However, take into account that there are hundreds of other endings on the market. Moreover, such an extension may improve the originality of your domain. It can, for example, refer to the industry your company operates in, or the region you're working in, like .cafe, .makeup, .market. You can also consider regional extensions, like .berlin (Berlin) or .amsterdam (Amsterdam).
Advantages
a
nd
disadvantages of primary market domains
Primary market domains are associated with fluctuations in their registration. In the case of the .pl domain, a downward trend in all registrations can be observed from year to year. This is evidenced by reports and their analyses, which you can find in this article. In the case of other extensions, you can notice them appearing in URLs and Google search results more and more often.
Advantages of a primary market domain:
Registering a primary market domain is easier than purchasing one from the secondary market. At LetsDomains.com you can become a domain subscriber in less than a minute.
There are hundreds of different extensions available on the primary market, alternatives to the popular .net or .com domains. Sometimes it is better to choose a different, more original extension than to immediately reach for a ready-made solution in the form of an aftermarket domain, which doesn't necessarily have an established history. Not everyone knows about it, but the choice of domains is huge, and our website is famous for the largest number of extensions available for registration: nearly 800.
A new domain usually means a clean sheet, a confident start, and no past events that could negatively affect its reputation. However, there can be exceptions. These include domains that were once in use and had a negative reputation, for example when the links leading to them were low quality, and they can even still be online. Such domains expired over time (they were not renewed) and after the time specified by the registry they were released, i.e. they became available for registration again. You can check the profile of links leading to a given domain using the Ahrefs tool.
When registering a domain, you become its first and only author. Achieving success under your own name will provide you with greater satisfaction than leaning on someone else's work.
Disadvantages of a primary market domain:
In the case of primary market domains, you have to build SEO from scratch. This, of course, involves an additional amount of work and resources, which do not always guarantee success. However, for the money saved, you can outsource it to specialized companies. Such a solution will ensure a certain, constant continuity of operation of your future website.
Some domains are more expensive to register, renew and maintain, for example, .online, .shop, .travel or .expert, but they also offer a certain uniqueness. Often, such original solutions are overlooked by domain wholesalers who are focused on the simplest solutions and target recipients unaware of the existence of alternative extensions that may reflect the nature of the industry you're operating in.
Summary – which secondary or primary market domain should you choose?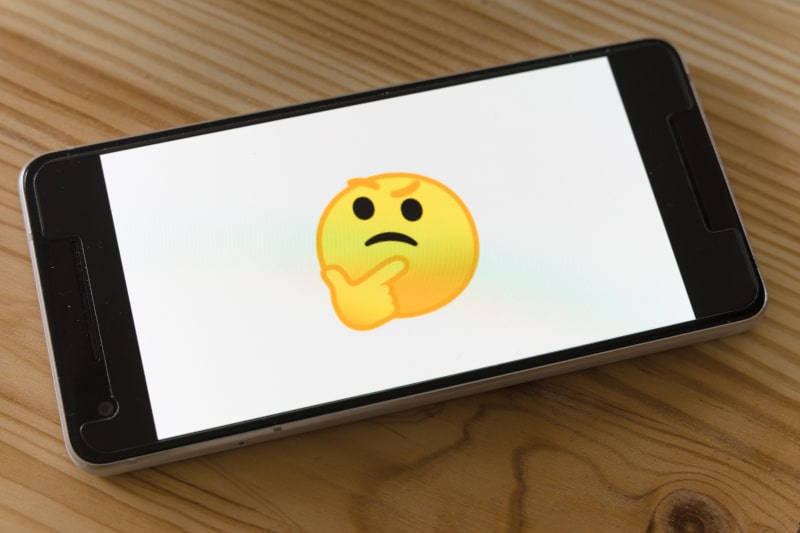 Regardless of your choice of domain, be it from the secondary or primary market, the purchased name is usually an investment for years. The most important thing is to pay attention to the security aspects and to choose only proven and trusted entities.
Until recently, one of the most common problems was the unavailability of a chosen name in a given domain. Currently, due to the many extensions available on the market, the situation has changed, giving more room for maneuvering when registering. This means that alternative choices have emerged for the already-seized names that might appear to be the only choice. Primary domains are always a safe solution, but they require a time investment (e.g. building SEO) that can be avoided by choosing a domain from the secondary market.
Moreover, if you find a domain on the secondary market and realize that its price has been inflated, you can always take advantage of nearly 1,100 alternative extensions from the primary market. They can additionally help you emphasize the nature of your industry or region where you conduct sales. Remember that when deciding on the latter option (secondary market), it's best to carefully check the history of a given domain to make sure that it's worth the investment and that you'll not harm your own website.